Quote:
Originally Posted by
ntegragsr93
Okie dokey, my lastest and most updated collection pic. And i included an aerial shot for those of you who missed it last time b/c i couldn't fit everything in one shot
Yes, i know i'm crazy
AERIAL SHOT, had to use an angle b/c i couldn't fit everything in one pic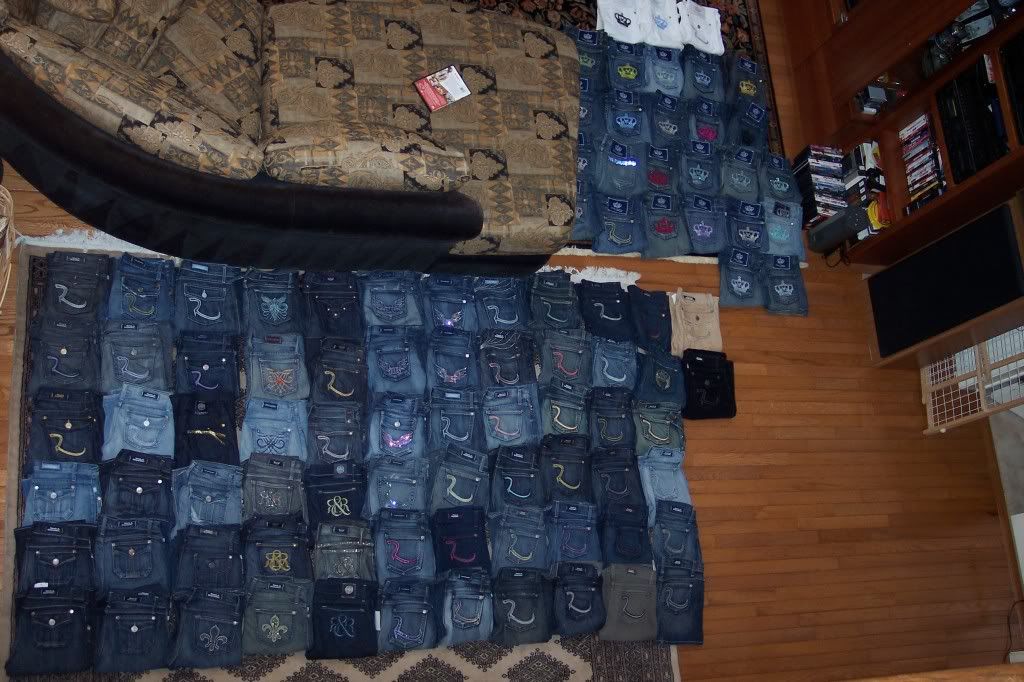 CROWNS/VB
R&R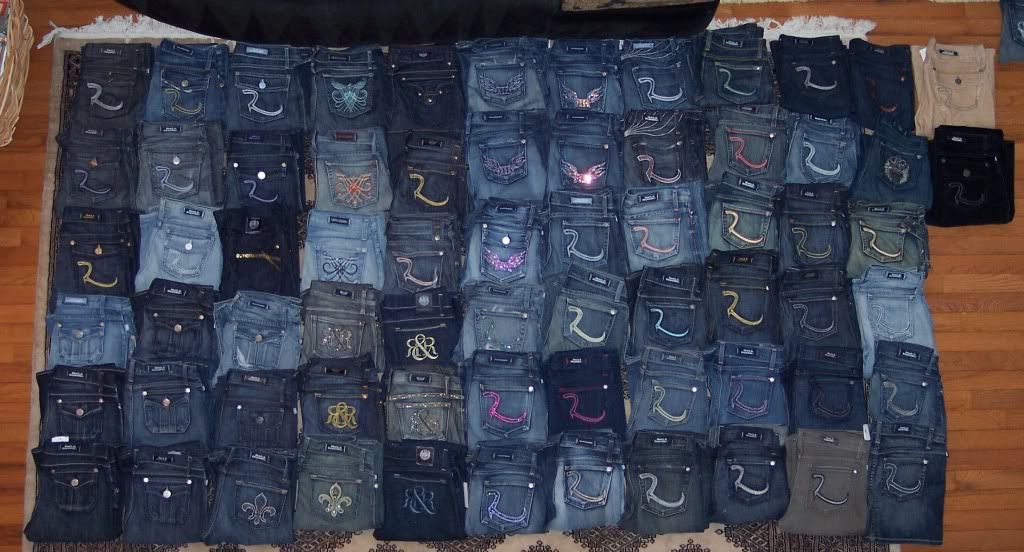 CLOSEUPS
Black on White London, Baby Blue on White London, Gold/Silver Sig Sydney

60s LA, Yellow Stockholm, 80s London, White stitched White Addict, 90s LA

Crystal Pink London, Blue Madrid, Silver Radion London, London Fuchsia, Black Radion Madrid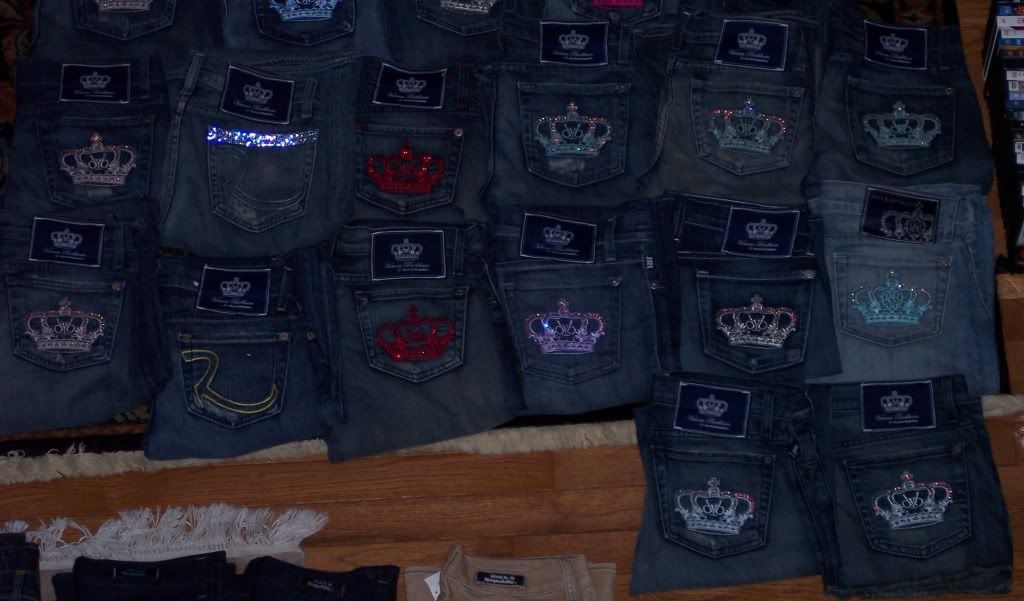 Crystal Pink Stockholm, Crystal Vapor Madrid, Crystal Red stitched London, Crystal Foam Madrid, Crystal Foam London, Crystal Foam South Beach

Crystal Pink South Beach, VB Destroyed London, Crystal Red LA, Crystal Lilac Radial LA, Crystal Silver London Addict, Crystal Foam Moloko LA

Crystal White London, Crystal White St Tropez
Gypsum Kurt, Kerosene Stevie, Steel Stevie, Methane Phoenix Roth

Xena Amethyst Kurt, Xanex Blue Stevie, Halite Kurt, Opium Phoenix Jagger

Alpha Kurt, Ozone Ray, Stroke Gold Chain Kiedis, Oxygen Phoenix Jagger (custom crystals)

Vicodine Kiss, Amethyst Scorp, Vapor Scorp, Studded Agent Kiedis

Quaalude Scorp, Sodium Scorp, Jimmy Prime, Chain logo Alpha Kiedis

Uranium Scorp, Opal Scorp, Lead Pink Fleur, Sage Crystal Nicotine Fleur
Acid Valle, Pink Chroma Roth, Crystal Blue Chroma Jagger, Steel Winger

Alpha Issac, Pink Chroma Roth, Crystal Blue Chroma Jagger, Quaalude Winger

Pulse Issac, Pink Chroma Stevie (custom Lt Vitrail crystal), Steel Jagger, Opium Banchee

Tyrant Yellow Sig Costello, Vapor Roth ( custom Erinite crystal), Hydrogen Kiedis, Uranium Roth

Full studded Agent Sig Kiedis, Fuchsia crystal fuchsia/blue roth, Tyrant Pink Kiedis, Bliss Jagger

Tyrant Blue Sig Jagger, Tanzanite Purple/blue roth, Purple/yellow roth, Radion Roth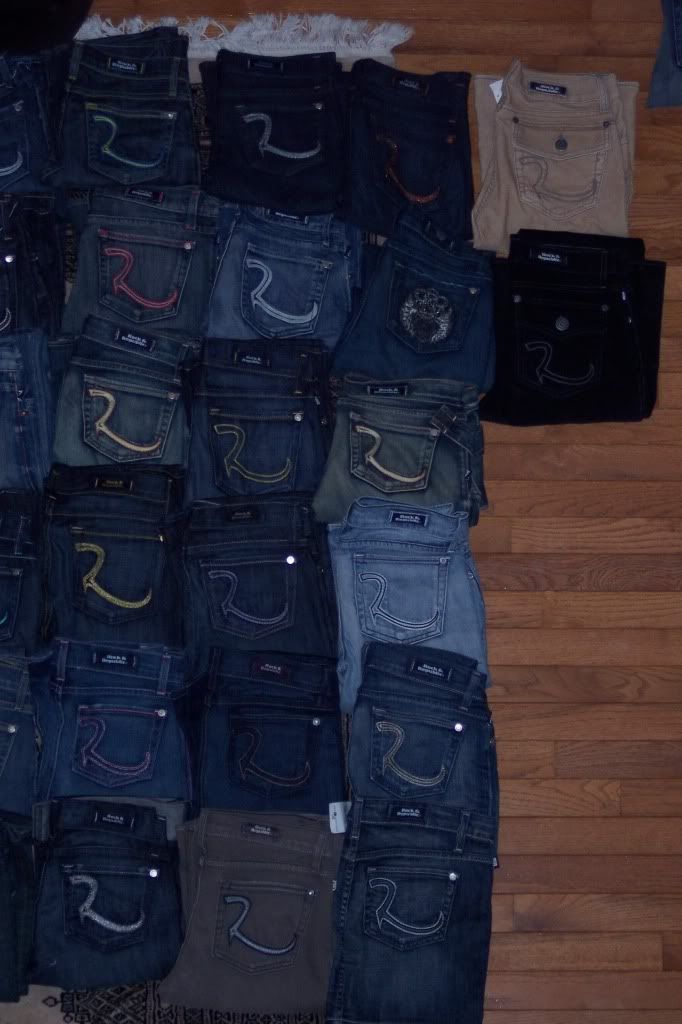 Iradium Roth, Ice Kiedis, Copper Kiedis, Ocra Stevie Cord

Scorch Kiedis, Blast Roth, Fierce blue Studded Skull Kiedis, Black Stevie Cord

Valium Roth, Amethyst Kiedis, Valium Fleetwood

Alpha Kiedis, Turmoil Blue/Pink Kiedis, Ozone Pixi

Magnesium Roth, Omega Kiedis, Nitrogen Pixi

Ruckus Kiedis, Nova Kiedis, Methane Idol
AND.............THE REST OF MY JEANS (7FAM, TR, DIESEL, not including some other random stuff)
DOUBLE YOWZA!!!!!!!!!!!!!!!!!!!!!!!!!!!!!!!!!!!!!!!!!!
I BOW DOWN TO THE QUEEN OF R&R
NOW THATS WHAT I CALL A COLLECTION! VERY NICE! CUTE DOG BY THE WAY...