I seem to be raking in the 7FAMs lately. And I'm liking it
Ibiza Super Flares, BCN Slouchy Crops, MNXE Shorts, STT sigs, Tahiti Edie High Waist Shorts, LTM Gingers, and MONTE CARLO SILVER FOIL A'S!!!!!!!!!!!!
:love:love:headspin
Ibiza Super Flares. 29. Super comfy! And I had to show off the shoes- my birthday present to myself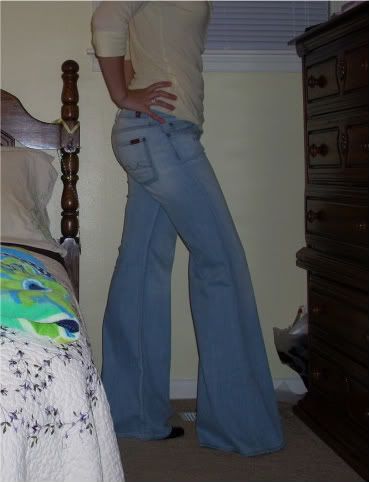 I wore my black heels- too short.
The pink heels work perfectly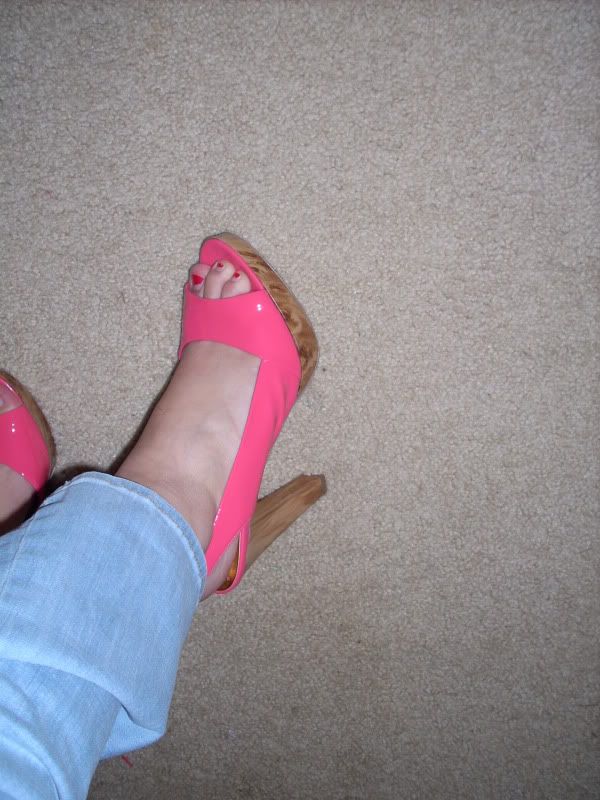 BCN Slouchy Crops. 29. A bit big and REALLY big in the waist and they stretch with wear. Probably could've done a 28. I like them all the same, though.
I started to get bored with the pics
Bored again (the best part is pulling out all my jeans and just staring at them
)
MNXE shorts. 30 and fit. I heard they ran huge so I either have a freak pair of someone dried (on super hot) the heck out of these. Someone chopped them so I rolled them into shorts. They look tighter than they are.
STT Sigs, 29. blurry but just showing why I can't do a 31" inseam. I heard they ran about 1/2 a size small. These fit snugly, but a comfortable snug. Wish I had them an inch or two longer so I wouldn't have to cut them!
TAH Edie shorts. I'm glad I got a 30. My first 7FAM shorts and I love them! I like the higher rise- no worring about anything peeking out the back :blink
They look odd from the back- I think it's the way I was standing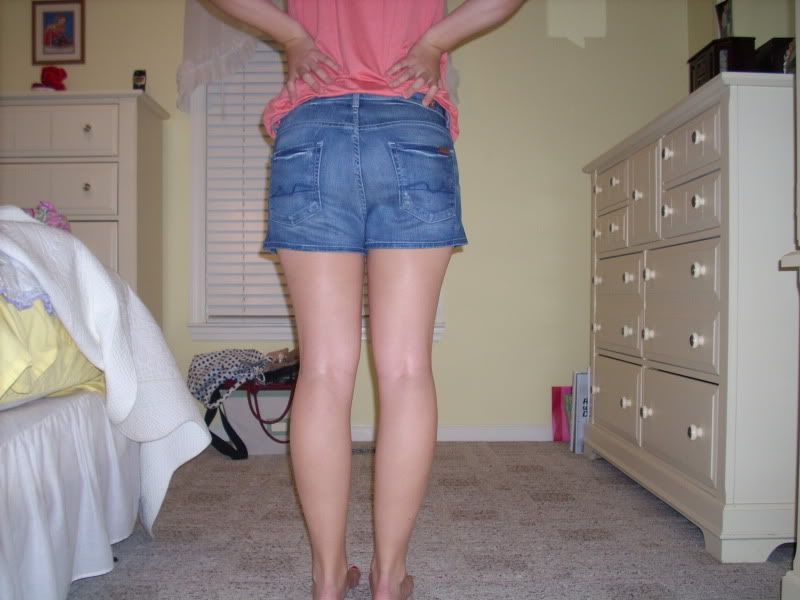 My attempt at a mirror butt shot.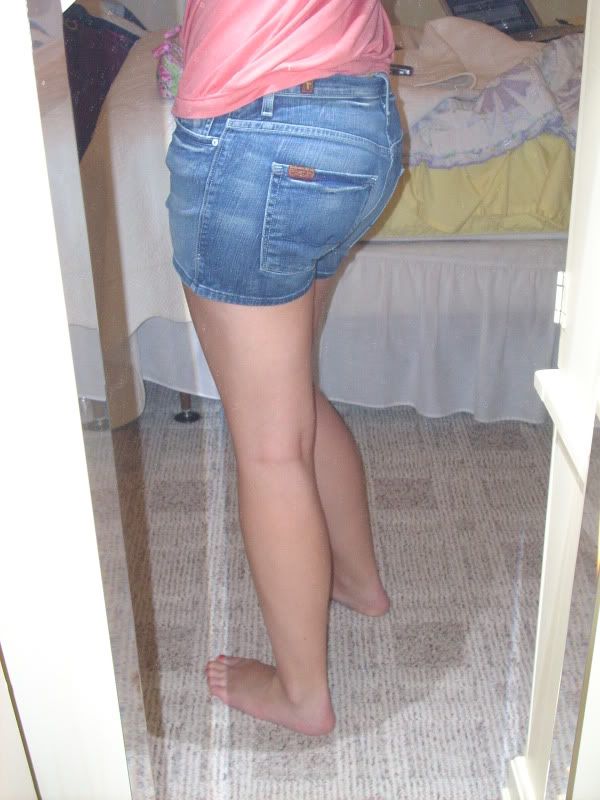 LTM Gingers. 29. My mother's birthday present to me. I've been wanting something in Mercer since I first saw 7FAM. I love these! :excited
The light's a little off because it's nighttime outside and there is a huge window next to me. It's usually not this dark in the pictures.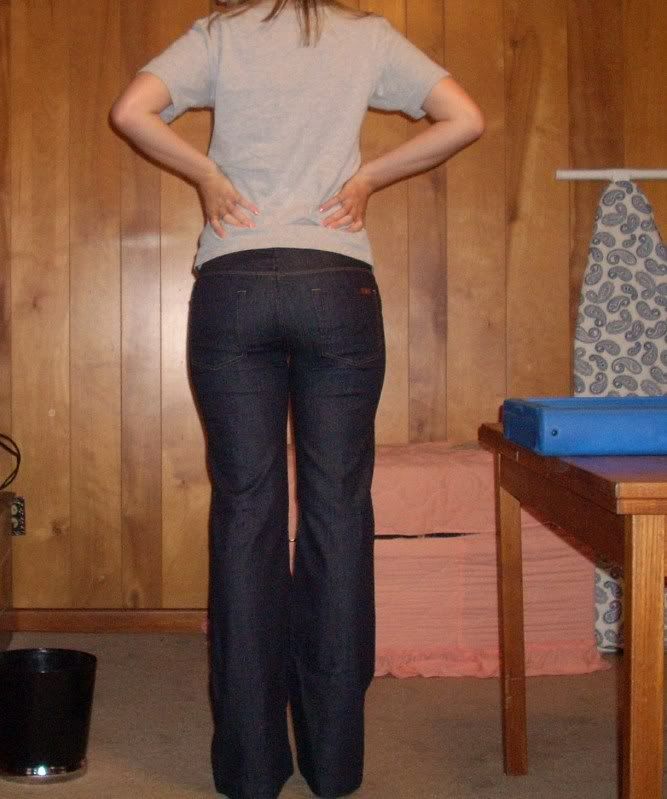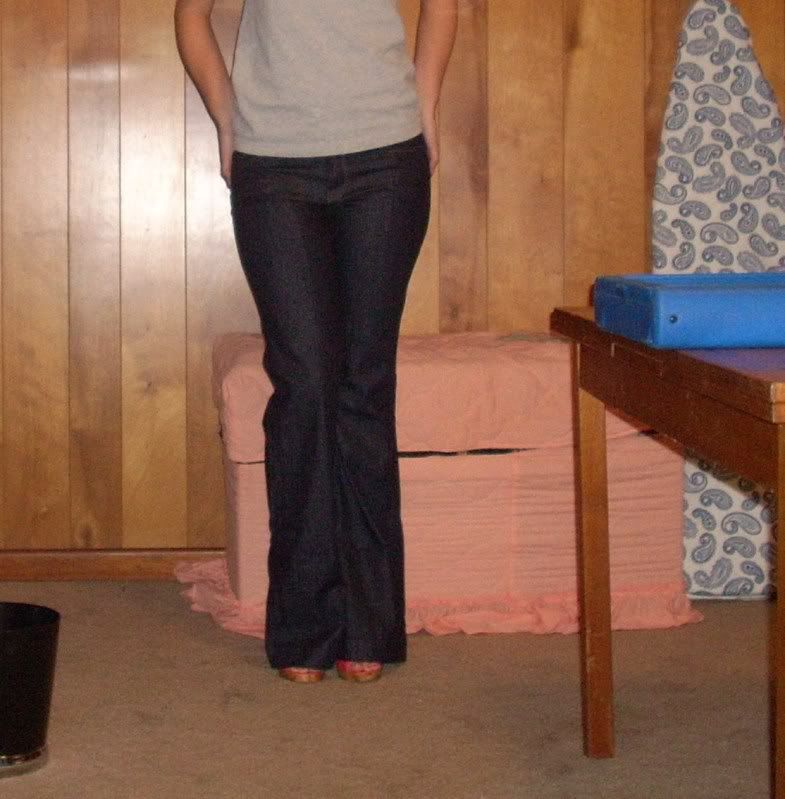 My Foil A's!! 29. Bought them in the mall from jeaniac. I've been wanting them forever!! :excited:woohoo:love
any other emoticons I can use? haha