We would like to thank the following sponsors who support us in bringing you all the celebrity denim news you love.
Diesel Jeans
Actor Dax Shepard on the set of When in Rome in New York wearing Diesel.  Need I say more?  *Sigh*
Have you been to Diesel's online store lately?  What do you think of the new Fluo collection for guys – featuring bright fluorescent colors, slightly reminiscent of Hypercolor shirts from the 80′s (okay, now I am dating myself!)?  Do you love this collection or hate it?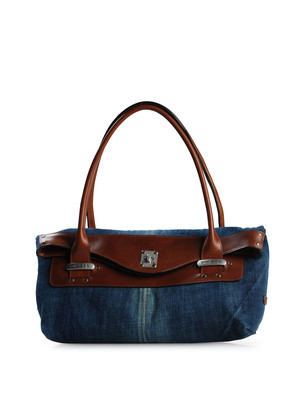 How cute is this?  I love Diesel jeans, so why not a denim Diesel handbag like this new one – called the Schubert!  Do you love it?
Sale at Diesel.com for the ladies – 30% off on select pants, shirts & knits!  Sorry guys – it appears to be a sale only on select women's items this time.  And yes - they do have some denim on sale – check it out!