So I don't know about you guys, but when I'm gift shopping for the holidays, I find it difficult to pick out jeans for other people. Truthfully, when I try, I wind up with two or three pairs for myself instead. If you have a craving for denim this holiday season, but are worried to shop jeans for others, try some of these cute denim accessories instead!
These Louis Vuitton sunglasses, although they don't have real denim, are hot gift idea for someone really special in your life…or maybe they're on your list! Available at eLuxury.
I love Chanel Camellias. This Denim Camellia would look so great on my mom or my best friend. Get it 20% off too, at Bluefly.
These Portolano gloves come in a variety of colors from Bluefly as well, including black, whiskey, hunter and denim. At 40% off the original price, you can't beat it. Can you guess which color gets our vote?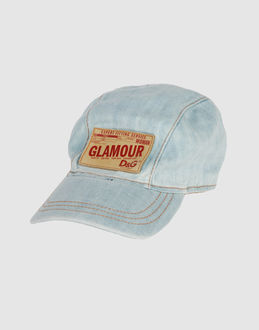 Does someone in your life need a little bit of glamour in the form of blue jeans? Check out all of the denim hats on Yoox for gifts for girls and guys. They have some great ones including this cute light washed D&G baseball cap.
What other hot denim accessories can you think of for this holiday season? Send them our way and we'll post them!